Karl Gillespie Legislative report
Stay Informed About State Government
Exciting News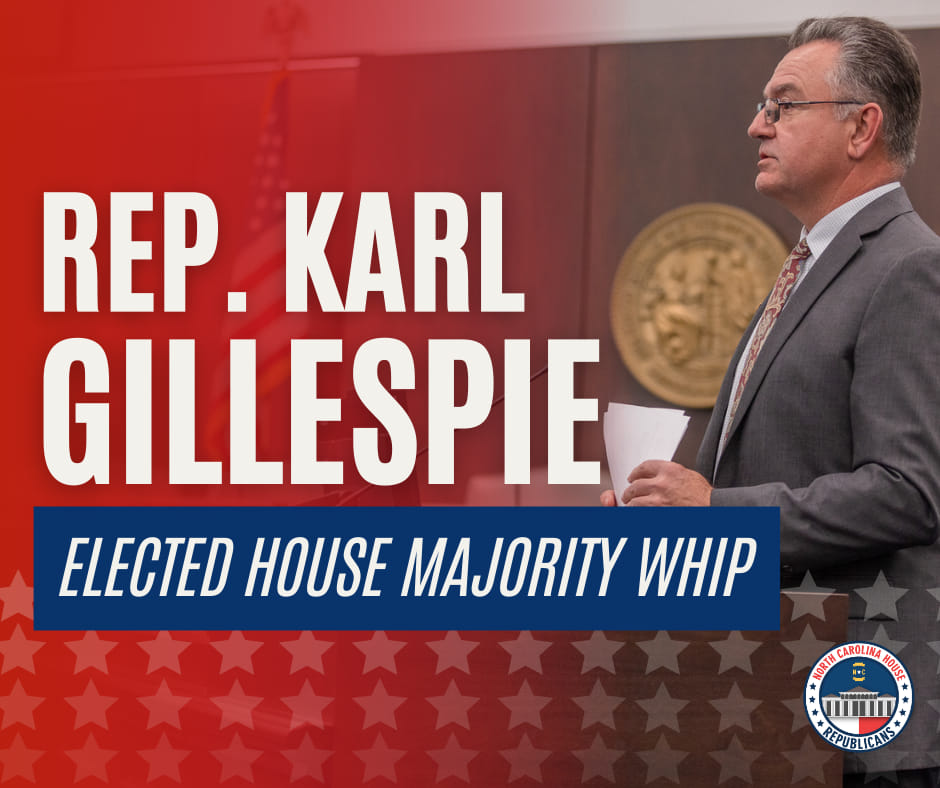 "I am deeply grateful and honored to have received the support of my colleagues for House Majority Whip,"
stated Rep. Gillespie.
"This position reflects their confidence in my abilities as well as signifying the importance of having a voice from far western North Carolina in a leadership role. I remain steadfastly committed to representing my community's needs and ensuring their concerns are heard at the highest levels of government."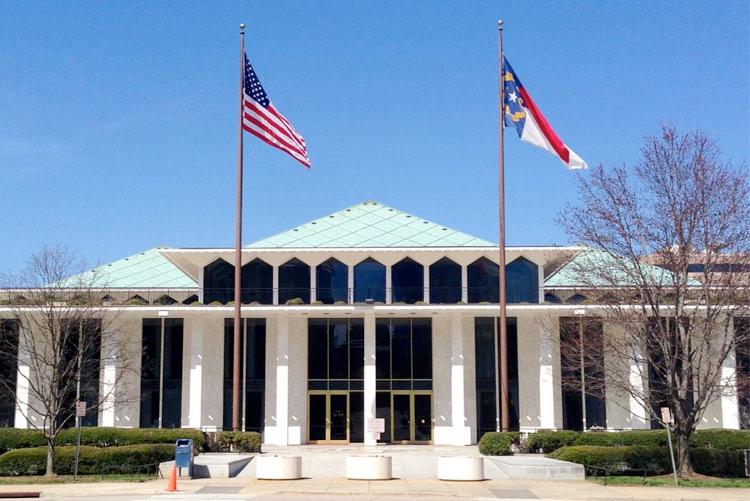 Legistlative Review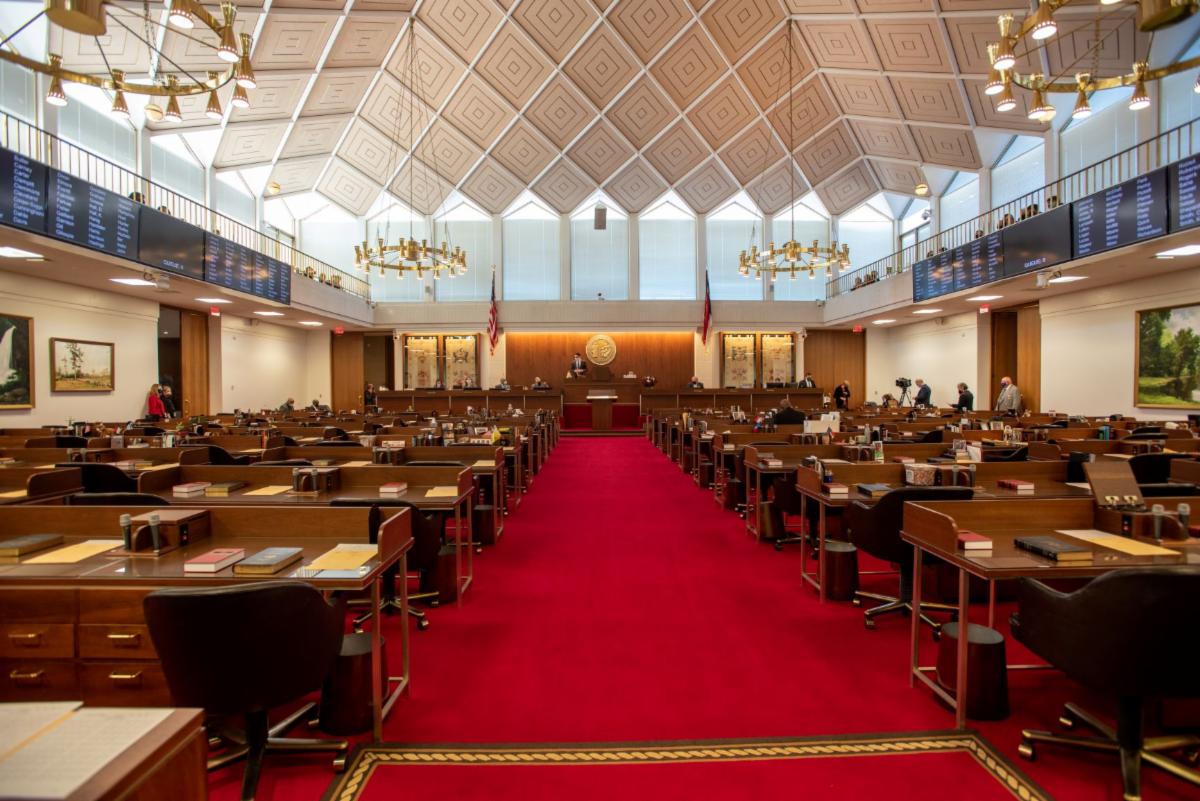 In this week's edition of The Legislative Review, the House makes a brief return to Raleigh to caucus and vote on key legislation as state budget votes loom.
For the legislative week beginning August 28, 2023, no votes or committees were held.
The members returned to Raleigh on Tuesday, September 5th. I attended a caucus meeting with my colleagues at 10:00AM. The Rules Committee met at 1:00PM prior to an afternoon voting session. At 2:30PM, the House session convened and we voted on the following legislation:
SB132, High Point Right-of-Way Annexation, would add the right-of-way of Samet Drive to the corporate limits of the City of High Point. I voted in favor and the bill passed 106-2. Third reading on the bill is scheduled for 9/12/23.
SB274, Study Indep. Older Adult Svs., would protect and safeguard NC residents by requiring home assistance services providers to be licensed. I supported the bill and it passed with a vote of 107-2. The bill has been sent to the Senate for consideration.
SB 492, Adult Correction/Law Enf. Changes, makes various changes to the General Statutes related to the Department of Adult Correction (DAC), as recommended by DAC. I supported the bill and it passed, 107-2. The bill has been sent to the Senate for consideration.
SB429, Modify Charitable Solicitation Licensing Laws, would increase the amount of contributions allowed before a charitable organization must obtain a charitable solicitation license from $25,000 to $50,000 (i.e., organizations could receive up to $50,000 before a license is required) and modify licensure renewal and filing deadlines for charitable organizations. The bill passed unanimously, 108-0.
Prior to the conclusion of session, the Speaker indicated that votes on the state budget are expected to take place the week of September 12th.
September is Suicide Prevention and Awareness Month
From the National Alliance on Mental Illness: "September is Suicide Prevention Awareness Month —a time to raise awareness of this stigmatized, and often taboo, topic. We use this month to shift public perception, spread hope and share vital information to people affected by suicide. Our goal is ensuring that individuals, friends and families have access to the resources they need to discuss suicide prevention and to seek help."
If you or someone you know are having suicidal thoughts, call 988 to speak with someone. For more resources, visit this link.
Haw River Trail Gets New Life With State Approval
Good news as the Haw River Trail gets approval from the legislature to expand. This is the Year of the Trail in North Carolina and a great time to get outside and take advantage of our miles of great trails. Read the article, here.
Let Us Know What You Think
Do you have a suggestion? Concerned about a particular issue? Contact my office and we will assist you in any way we can.

E-mail: Andrew.Bailey@ncleg.gov